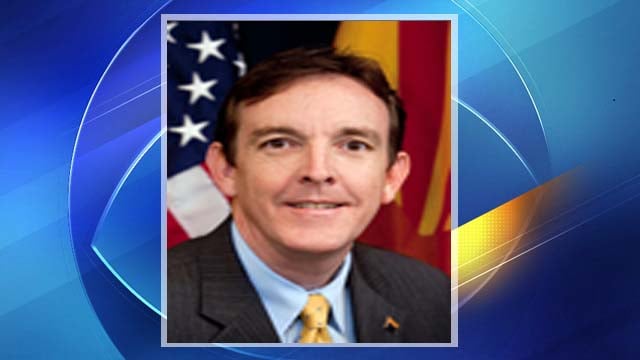 Arizona Secretary of State Ken Bennett
Arizona Secretary of State Ken Bennett is proposing a wholesale overhaul of the state's vote-counting system in the wake of embarrassing delays counting more than a half-million ballots in Nov. 6 general election.
Bennett said Arizona would have been the focus of nationwide derision if the presidential election had been in the balance.
Bennett said that by 2014 he wants the vast majority of all votes counted within hours of poll closings.
He hopes to count early ballots dropped off at polling places on the spot and cut the number of provisional ballots issued by 90 percent.
He hopes to approach counties and the Legislature to help pay for the overhaul.
Bennett said at last count on Monday, there are still about 100,000 early and provisional ballots still to be counted.
In Maricopa County, there are still 450 early ballots and 34,000 provisional ballots left to count.
"We have completed the verification of all of the provisional ballots, and the balance of what is left will be on tomorrow's (Tuesday's) report, which will include those ballots that need additional research, our Braille ballots, and our large print ballots," Maricopa County Recorder Helen Purcell said.
Copyright 2012 CBS 5 (Meredith Corporation). All rights reserved. The Associated Press contributed to this report.