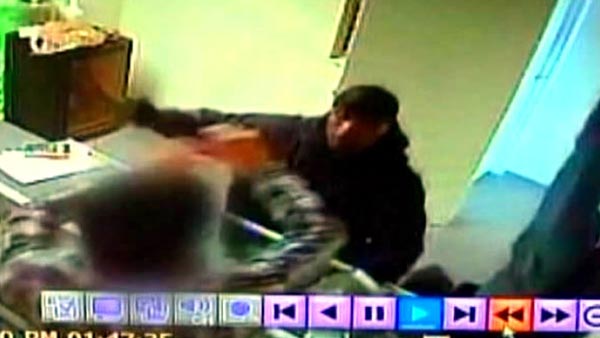 (Source: NBC)
San Diego, CA -
SAN DIEGO (NBC) - California police are searching for the armed robbers responsible for a brawl inside a San Diego medical marijuana dispensary.

Surveillance video shows the suspects entering the Care Alternative Group dispensary.

Moments after they arrive chaos erupts. The men jump up, pepper spray the receptionist then head into the back room, while customers scramble out.

The first suspect bursts through the door, jumps over the counter and beats up an employee.

His accomplice rushes in and unleashes pepper spray, while the other steals marijuana.

The injured employee retaliates and the criminals dash out.

The dispensary owners said the criminals got away with about $1,000 worth of marijuana.

The victims recognize at least one of the men as a former customer.

One employee and one customer are recovering after pepper spray was sprayed directly in their eyes.
Copyright 2010 NBC. All rights reserved.